WORLDS APART
with Grace Davidson (soprano), Nicholas Mulroy (tenor), Lowri Probert (alto) and Tomos Jones (bass)
St Edmund's Church, Crickhowell NP8 1BB
Monday 1st May 2017 at 7.30pm
Prepare to teleport, as tonight we join forces with that unseen "cloud of witnesses" in music that unites the earthly and heavenly spheres.
Haydn's mighty Te Deum, written for the Viennese court and complete with cherubim and seraphim, kick-starts this inspirational concert, whilst CPE Bach's Sanctus will come quite literally as something of a revelation, since it features both angelic and mortal choirs calling to each other across the spheres.
Many may consider Mozart's music as sublime in its own right, but a sequence of his choral settings built around his popular Coronation Mass should leave us in little doubt. Composed for the Salzburg court and later performed for the coronations of Leopold and the Holy Roman Emperor Franz II, this is a radiant work that will take us to eternity and back again!
Simply out of this world!
Programme
The programme includes:
CORONATION MASS, K317 by Mozart
Te Deum by Haydn
Heilig (Sanctus) by CPE Bach
Venite populi by Mozart
Soloists
Grace Davidson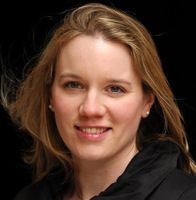 Grace was born in London and pursued undergraduate and postgraduate studies at the Royal Academy of Music, winning the Early Music and English Song competitions, as well as being a finalist in the London Handel Competition.
Grace has sung with all the leading British vocal ensembles and particularly The Sixteen, Ex Cathedra and Tenebrae but is now becoming recognised as a popular soloist in her own right with a particular affinity to the Baroque and Renaissance periods.
She appears regularly with the saxophonist Christian Forshaw and is also the soprano soloist on Eric Whitacre's bestselling Light and Gold album (Decca). Grace also records for many movie soundtracks, often working with prominent composers and labels.
Nicholas Mulroy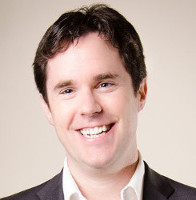 Born in Liverpool, Nicholas was a chorister at the city's Metropolitan Cathedral before studying Modern Languages at Cambridge and voice at the RAM. He has since been in constant demand both in the UK and further afield in a wide range of concert, recital and opera engagements.
Widely known for his performances of Baroque repertoire, he has sung with some of its most noted exponents: Sir John Eliot Gardiner, Paul McCreesh and the Gabrieli Consort, John Butt and the Dunedin Consort. He has also sung to great acclaim with I Fagiolini, the King's Consort, Les Musiciens du Louvre, and other famous groups and opera houses worldwide.
Nicholas is also a committed recitalist appearing at the Wigmore Hall and other major festivals. His recording achievements are equally impressive and extensive with many Gramophone Awards to his name.
Lowri Probert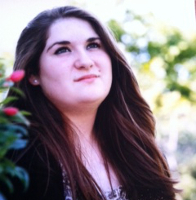 Lowri is an 18-year-old mezzo-soprano from Talybont-on-Usk who has already received many accolades as a singer. She has sung with various national companies such as Welsh National Opera (Youth Opera) and Tŷ Cerdd (National Youth Training Choir Wales) and was a finalist in the Dunraven Young Welsh Singer of the Year 2016. Since first joining WNO's Youth Opera in 2014, Lowri has sung various roles including Dido (Dido and Aeneas 2015) and the 3rd Lady (Magic Flute 2014, 2015). She now studies voice at the Royal Northern College of Music and was one of Crickhowell Choral Society's first choral scholars.
Tomos Jones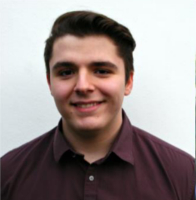 Tomos became a Choral Scholar with Crickhowell Choral Society in 2014 and has recently won a scholarship to the Royal Welsh College of Music and Drama. As a member of the National Youth Choir of Wales he performed in several high-profile concerts in Buenos Aires and Patagonia, including a joint concert with the BBC National Orchestra of Wales. Tomos has also been a member of Only Boys Aloud since 2013, and taken part as a soloist in their annual residential Academi course. He is also a member of the Welsh National Youth Opera company. A keen actor, Tomos has performed lead roles in plays such as Blood Brothers with the youth drama group Rareseed Theatre. He is currently working as a Music Assistant at Crickhowell High School, leading a jazz ensemble and directing their male voice choir.