PSALMFEST
St. Edmund's Church, Crickhowell
Saturday 23rd November at 7:30pm
Inspirational 20th Century settings of familiar and uplifting words from the Book of Psalms.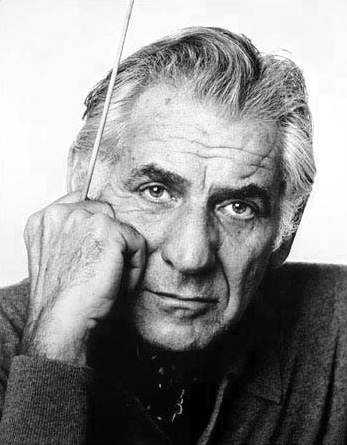 For most choirs, Bernstein's Chichester Psalms is the principal if not sole encounter with Hebrew choral music. The work was commissioned by the Very Reverend Walter Hussey, Dean of Chichester Cathedral, for its 1965 Music Festival. A direct letter to Bernstein from the Dean in December 1963 resulted in a suite of psalms that combines the Christian choral and the Judaic liturgical traditions. Bernstein specified that the biblical text be sung in Hebrew, a move that has been interpreted as a plea by the composer for peace in Israel during turbulent times in its young history.
Premiered in July 1965 in New York to a sellout audience, the piece was Bernstein's first composition since his 3rd Symphony, Kaddish, composed in memory of the assassinated President Kennedy. Kaddish is an anguished, despairing work; by contrast, Chichester Psalms is tuneful and positive, contemporary and tonally accessible. Its frequent shifts in meter and complex rhythmic structures are not without challenge but it has nonetheless established its place in the repertoire; and there is, as the Dean requested, 'a hint of West Side Story about the music.'
Howard Goodall's setting of Psalm 23, The Lord Is My Shepherd, is now famous as the theme tune to The Vicar of Dibley. An established choral favourite, it is one of the most performed pieces of sacred music in the UK. Lyrical and light-hearted, it will no doubt evoke images of Dawn French and bring a smile to the face.
Less famous but no less inspiring are the other psalm settings being sung. William Mathias' setting of Psalm 67, Let the People Praise Thee, O God, was composed for the marriage of HRH The Prince of Wales and Lady Diana Spencer and is suitably ceremonial. Edward Elgar was no stranger to sacred choral music, or indeed to the ceremonial style, and his Give Unto The Lord contains all of his hallmarks – lengthy, sweeping melodies, vivid word settings and rich harmonies.
The familiar words of the psalms have proved a source of much joy and comfort down the ages and our programme of music endeavours to highlight the variety of profound feelings they can generate. So join us for an evening of uplifting music – a tonic for these troubled times.