HAYDN: THERESIENMESSE, MOZART & DOMENICO SCARLATTI
With Grace Davidson (soprano), Catherine King (alto), Nicholas Mulroy (tenor), Ben Davies (bass) and the Festival Baroque Orchestra
Sunday 1st May at 7.30pm
St. Edmund's Church, Crickhowell NP8 1BB
Scarlatti's poignant setting of the Salve Regina, an impassioned plea to the Virgin, is a neglected masterpiece which tonight receives one of its first modern performances from Catherine King. Mozart's Regina Coeli is another beautiful yet rarely heard piece for soprano and chorus, whilst Haydn's large scale Mass presents a real tour de force for the choir. With its novel fugues and fascinating details at every turn, this setting is claimed to show the "composer at the height of his powers." Little wonder that the Empress Maria Theresa, Haydn's devoted admirer, kept a copy for herself to sing!
Programme
Haydn: Theresienmesse (Maria Theresa Mass)
Mozart: Regina Coeli K108
Domenico Scarlatti: Salve Regina in A
Grandi: Laetamini vos o caeli
Soloists
Grace Davidson
"One of the most beautiful and pure soprano voices on earth" Eric Whitacre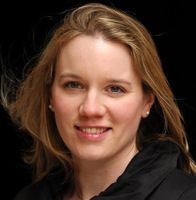 Grace was born in London and pursued undergraduate and postgraduate studies at the Royal Academy of Music, winning the Early Music and English Song competitions, as well as being a finalist in the London Handel Competition.
Grace has sung with all the leading British vocal ensembles and particularly The Sixteen, Ex Cathedra and Tenebrae but is now becoming recognised as a popular soloist in her own right with a particular affinity to the Baroque and Renaissance periods.
She appears regularly with the saxophonist Christian Forshaw and is also the soprano soloist on Eric Whitacre's bestselling Light and Gold album (Decca). Grace also records for many movie soundtracks, often working with prominent composers and labels.
Catherine King
"Ecstasy of melody" The Times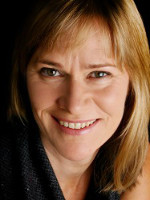 Catherine studied at Trinity College Cambridge and the Guildhall School of Music and lives near Ross-on-Wye.
Concerts range from Verdi Requiem in Symphony Hall, Birmingham and Elgar in Krakow to medieval songs in the USA and Spain, from Bach throughout Europe, and Italian Baroque arias in Genoa to Scottish 20th and 21st Century songs in Poland.
She performs across the world with recent and forthcoming concerts in France, Germany, Spain (medieval) and nearer to home at Worcester (Sea Pictures and Gerontius), and Wagner productions at Longborough in the UK.
Nicholas Mulroy
"Vocally thrilling… and extraordinarily moving" The Guardian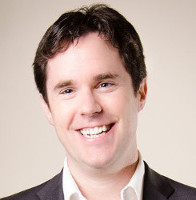 Born in Liverpool, Nicholas was a chorister at the city's Metropolitan Cathedral before studying Modern Languages at Cambridge and voice at the RAM. He has since been in constant demand both in the UK and further afield in a wide range of concert, recital and opera engagements.
Widely known for his performances of Baroque repertoire, he has sung with some of its most noted exponents: Sir John Eliot Gardiner, Paul McCreesh and the Gabrieli Consort, John Butt and the Dunedin Consort. He has also sung to great acclaim with I Fagiolini, the King's Consort, Les Musiciens du Louvre, and other famous groups and opera houses worldwide.
Nicholas is also a committed recitalist appearing at the Wigmore Hall and other major festivals. His recording achievements are equally impressive and extensive with many Gramophone Awards to his name.
Ben Davies
"Bass Ben Davies sounded terrific…." The Guardian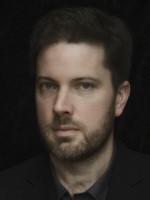 Ben Davies studied at the Royal Academy of Music and has gone on to a hugely varied career in singing, from film and TV soundtracks to roles in opera houses around the world. He is a member of the internationally renowned choir, The Sixteen, with whom he has toured, broadcast, and recorded extensively. Ben was the bass soloist on their recent live recording of James MacMillan's 5th symphony.
Festival Baroque Orchestra
The players are all specialists in historical performance practice and have been crucial to the success of the Festival over the years. Many have been loyal supporters of our aim to bring exciting and often neglected repertoire to Crickhowell and often travel considerable distances to do so. Leading the orchestra on Sunday evening is Daniel Edgar who regularly performs and records with ensembles such as The King's Consort, the Orchestra of the Age of Enlightenment, Yorkshire Baroque Soloists, Classical Opera Company, The Sixteen and Hanover Band.
Admission
This year you have the option to attend the concerts live at the venue or view them streamed to your home.
Tickets: – students free
£20.00 for Sunday Live Concert
£36.00 for Saturday & Sunday Live Concerts
£10.00 for Saturday & Sunday Streamed Concerts
To purchase a ticket online please select one of the links below: