CELEBRITY RECITAL: A MUSICAL BANQUET
with Catherine King (soprano) & Jacob Heringman (lute), followed by an informal tea and chat with the artists
St Catwg's Church, Llangattock NP8 1PH
Saturday 29th April 2017 at 3:00pm
A fascinating overview of the art of song from the courts of Europe. This anthology includes some of the finest lute songs of the Renaissance and Baroque eras, including a variety of styles from John Dowland and Caccini to French courtly airs and lively Spanish songs. Catherine King and Jacob Heringman, both leading exponents in this field, have received much critical acclaim for their CD recordings. Settings of Renaissance poetry by the 20
th
 century composer Peter Piper will provide a complementary dimension to the programme.
A real treat!
Artists
Catherine King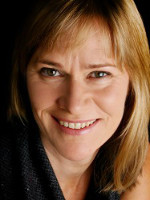 Catherine studied at Trinity College Cambridge and the Guildhall School of Music and lives near Ross-on-Wye. Concerts range from Verdi Requiem in Symphony Hall, Birmingham and Elgar in Krakow to medieval songs in the USA and Spain, from Bach throughout Europe, and Italian Baroque arias in Genoa to Scottish 20th and 21st Century songs in Poland. She performs across the world with recent and forthcoming concerts in France, Germany, Spain (medieval) and nearer to home at Worcester (Sea Pictures and Gerontius), and Wagner productions at Longborough in the UK.
Jacob Heringman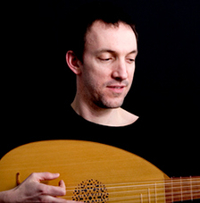 The American-born lutenist Jacob Heringman studied with Jakob Lindberg at the Royal College of Music in London, and later with Pat O'Brien in New York. Based in England since 1987, he has established himself as one of the world's most respected and most innovative solo lute players, and as a much sought-after ensemble player performing regularly throughout Europe and North and South America, and making many CD and radio recordings of medieval and renaissance music with leading English ensembles, including The Rose Consort of Viols, Fretwork, Musicians of the Globe, The Kings Singers, The New London Consort, Virelai and The Dufay Collective. As a continuo player, Jacob Heringman performed and recorded with The King's Consort, The English Baroque Soloists, The Parley of Instruments and The Taverner Consort, among others. In 1993, he left the continuo circuit to focus on renaissance solo and ensemble projects. Jacob's playing is also to be heard on the soundtracks of many Hollywood films (including Harry Potter III , Kingdom of Heaven, Ridley Scott's Robin Hood, and, most recently, The Hobbit: an unexpected journey), and occasionally on pop albums (most recently, Joni Mitchell's Travelogue).