BACH: MAGNIFICAT IN D, PURCELL & STROZZI
With Grace Davidson (soprano), Stephen Power (countertenor), Nicholas Mulroy (tenor), Ben Davies (bass) and the Festival Baroque Orchestra
Saturday 30th April at 7.30pm
St. Edmund's Church, Crickhowell NP8 1BB
A baroque treasure-trove. Barbara Strozzi is now widely acknowledged as a master musician from Monteverdi's Venice. Her sensuous aria O Maria sung by Grace Davidson will prove to be a revelation. Joint forces are, however, demanded to celebrate with Purcell's ebullient birthday ode written for his favourite Queen. Here, amidst the outpourings of adulation, the show-stopping duet "Sound the Trumpet" is sure to raise a smile. Bach's Magnificat setting, one of the composer's crowning achievements, allows the choir to conclude the programme with a flourish.
Programme
Bach: Magnificat in D
Purcell: Come Ye Sons of Art (Birthday Ode for Queen Mary)
Strozzi: O Maria
Soloists
Grace Davidson
"One of the most beautiful and pure soprano voices on earth" Eric Whitacre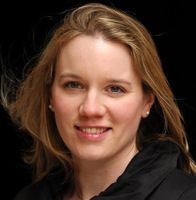 Grace was born in London and pursued undergraduate and postgraduate studies at the Royal Academy of Music, winning the Early Music and English Song competitions, as well as being a finalist in the London Handel Competition.
Grace has sung with all the leading British vocal ensembles and particularly The Sixteen, Ex Cathedra and Tenebrae but is now becoming recognised as a popular soloist in her own right with a particular affinity to the Baroque and Renaissance periods.
She appears regularly with the saxophonist Christian Forshaw and is also the soprano soloist on Eric Whitacre's bestselling Light and Gold album (Decca). Grace also records for many movie soundtracks, often working with prominent composers and labels.
Rory McCleery
"Rory McCleery's alto solo is outstanding" The Sunday Times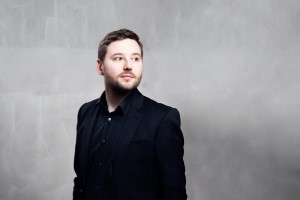 Rory McCleery is much in demand, performing at venues including the NOSPR in Katowice, Edinburgh's Usher Hall, the Concertgebouw Bruges, and the Royal Chapel of the Palace of Versailles.
Recent repertoire includes Bach St John and St Matthew Passion and Magnificat; Handel Messiah, Dixit Dominus, Israel in Egypt and Ode for the Birthday of Queen Anne; Pärt Passio; Purcell Come ye Sons of Art, Ode to St Cecilia and Welcome to All the Pleasures; Monteverdi Vespers of 1610; Rameau Grands Motets; and Britten Abraham and Isaac.
Rory began his musical career as a chorister in the choir of St Mary's Episcopal Cathedral, Edinburgh. He gained a double first in Music and an MSt in Musicology with Distinction from Oxford University.
Rory has appeared on stage at the Royal Opera House, Covent Garden, and in concert and recording as a soloist with The Dunedin Consort, Contrapunctus, The Monteverdi Choir, Ludus Baroque, La Nuova Musica, The Rose Consort of Viols, The Academy of Ancient Music, The Orchestra of the Age of Enlightenment and The Berkeley Ensemble, with whom he features on a Gramophone Award-nominated recording of music by Lennox and Michael Berkeley.
Recent solo performances have included Messiah with the Edinburgh Royal Choral Union ('his voice had real presence and weight in the hall' ***** The Herald), Purcell with Dunedin Consort for Musikfest Bremen, songs by Dowland, Caccini, and Tim Cooper with Ensemble 1604 in Edinburgh, Glasgow and Aberdeen, and the world premiere in Truro Cathedral of a new work by Graham Fitkin for chorus, orchestra, narrator and countertenor soloist. Rory has appeared as a soloist for broadcasts on ARTE, Radio France, BBC Radio 3 and German, Italian and Polish national radio.
Rory is also the founder and Artistic Director of renowned vocal ensemble The Marian Consort, with whom he performs across the UK, Europe, North America and the Far East. Recent and upcoming performances include The Marian Consort's BBC Proms debut, broadcast live on BBC Radio 3, and a televised concert tour of Japan.
Nicholas Mulroy
"Vocally thrilling… and extraordinarily moving" The Guardian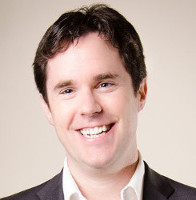 Born in Liverpool, Nicholas was a chorister at the city's Metropolitan Cathedral before studying Modern Languages at Cambridge and voice at the RAM. He has since been in constant demand both in the UK and further afield in a wide range of concert, recital and opera engagements.
Widely known for his performances of Baroque repertoire, he has sung with some of its most noted exponents: Sir John Eliot Gardiner, Paul McCreesh and the Gabrieli Consort, John Butt and the Dunedin Consort. He has also sung to great acclaim with I Fagiolini, the King's Consort, Les Musiciens du Louvre, and other famous groups and opera houses worldwide.
Nicholas is also a committed recitalist appearing at the Wigmore Hall and other major festivals. His recording achievements are equally impressive and extensive with many Gramophone Awards to his name.
Ben Davies
"Bass Ben Davies sounded terrific…." The Guardian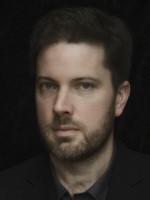 Ben Davies studied at the Royal Academy of Music and has gone on to a hugely varied career in singing, from film and TV soundtracks to roles in opera houses around the world. He is a member of the internationally renowned choir, The Sixteen, with whom he has toured, broadcast, and recorded extensively. Ben was the bass soloist on their recent live recording of James MacMillan's 5th symphony.
Festival Baroque Orchestra
The players are all specialists in historical performance practice and have been crucial to the success of the Festival over the years. Many have been loyal supporters of our aim to bring exciting and often neglected repertoire to Crickhowell and often travel considerable distances to do so. Leading the orchestra on Saturday evening is David Lewis, who has performed with many of the top early music groups including Academy of Ancient Music, Orchestra of the Age of Enlightenment and the London Handel Orchestra. He is leader and director of the 18th Century Concert Orchestra and has led the Cambrensis Orchestra for over 20 years.