Toward the Light
Ralph Vaughan Williams 150th Anniversary Concert 
Chamber Orchestra (leader: Adrian Cook)
Organist: Stephen Power
Baritone soloist: Tomos Owen Jones
Programme
Five Mystical Songs
Toward the Unknown Region
Valiant-for-Truth
O Clap your Hands
Fantasia on Greensleeves
Prelude on Rhosymedre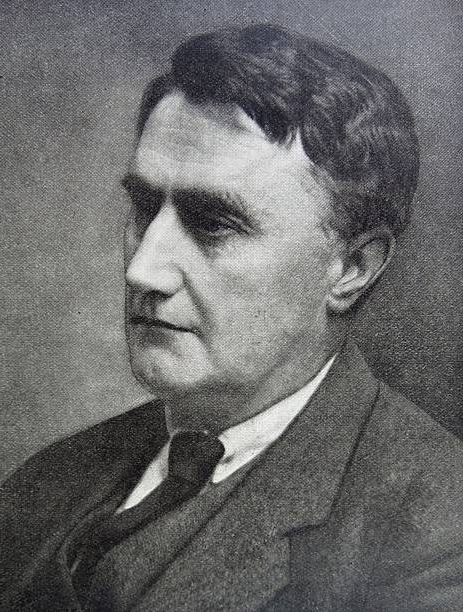 Crickhowell Choral Society's November 26th concert – Toward the Light – will be a celebration of the 150th anniversary of the birth of Ralph Vaughan Williams (1872-1958). Best known for The Lark Ascending and Tallis Fantasia  his music has been a backdrop to cultural life in our country for over 100 years.
Although he referred to himself as "a cheerful agnostic", much of RVW's music has religion at its core. And so our programme will explore the composer's beliefs as well as his music in something of a spiritual pilgrimage.
Toward the Light will also celebrate local talent with Tomos Owen Jones, one of the Choir's first choral scholars, joining us as the baritone soloist and therefore very much at the front of RVW's 1911 setting of poet George Herbert's Five Mystical Songs. The work is something of a classic amongst choirs with contrasting moods that feature so many of the attributes that have come to be associated with the composer; the love of folksong, plainsong, and a sprinkling of French impressionism.
Less well known than his Mystical Songs is Toward the Unknown Region, RVW's first major choral work and one that placed him firmly on the musical map. The music, combined with the humanistic poetry of Walt Whitman, is a haunting and ultimately uplifting  vision of a new age of adventurous human endeavour. These aspirational climaxes – described as "transcendent timelessness" – were to become something of a hallmark of the composer's style.
Turning to the more folk-based and pastoral associations of RVW's music will be our string ensemble's performance of the very well known Fantasia on Greensleeves and Prelude on the Welsh Hymn Tune Rhosymedre and in contrast an example of his contribution to Anglican worship with the anthem O Clap Your Hands. Our programme also includes the less well known but beautiful motet Valiant-for-Truth, a setting of words from John Bunyan's Pilgrim's Progress. Compositions based on the story were something of an obsession for RVW which led to the full-length opera from which this motet is taken.
If you already know Vaughan Williams' music of course you'll want to come. If you don't, this is a perfect opportunity to discover his genius.
Tickets will cost £15 and will be available on the door at St Edmund's Church, at Webbs in Crickhowell, or call 01873 810209. Entry is free for pupils and students.