THE CARNIVAL BAND: JUMP FOR JOY!
Friday 29th April at 7.30pm
St. Edmund's Church, Crickhowell NP8 1BB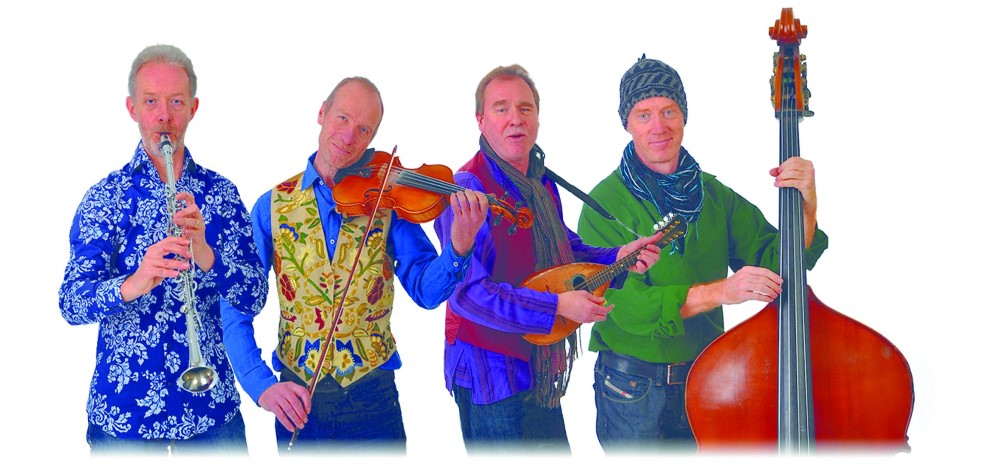 Prepare to be entertained by one of the most original acts on the folk and early music scene.
A kaleidoscope of sound and song, travelling through time and crossing continents in a wonderful blend of folk, contemporary and early music. Expect a dazzling variety of instruments and vocal colours from the vibrant blare of shawms and electric guitar to the seductive tones of Turkish clarinet and fiddle.
Dratenik (Tinker's Polka)
The Months of the Year