Crickhowell Music Festival 2023
Manifesto
Choral music with great expectations!
2023 will be our 27th Crickhowell Music Festival and will feature pieces that held great expectations for their composers and so represent a kind of musical manifesto of their talent. Our concerts include Mozart's most ambitious choral work, a Missa Solemnis conceived on a scale comparable to those of Bach and Beethoven, and the result of a curious vow in thanksgiving to God for the composer's marriage and his musical abilities.
Equally impressive is the young Handel's powerful setting of Dixit Dominus written for the Carmelite celebrations in Rome during his Italian apprenticeship there. The sheer scale and vision of this piece is unlike any other setting and one that would announce Handel's creative genius to the world. Luckily for us, an expert fleet of soloists will be on hand to tackle the exceptional technical and emotional demands of these virtuoso pieces, aided and abetted by some responsive singing from the choir.
In true Festival tradition, we will also showcase some hidden gems by Baroque composers that deserve to be better known. Such flagship pieces as Vivaldi's vocal masterpiece Confitebor will serve to complement Handel's Dixit Dominus, alongside three further Vesper Psalm settings by their Czech contemporary, Zelenka.
Zelenka is a composer now taking his rightful place in the musical pantheon and, as we shall hear, he presents us with perfect miniatures in an effervescent style that was greatly admired by Bach himself. Which brings us to another type of manifesto that will be unveiled during Sunday's Festival Service, when Luther's mighty reformation hymn Now thank we all our God is heard in its joyous Cantata setting by J.S. Bach (BWV 192).
Joining us this year for our opening Celtic Folk Night we welcome Patrick Rimes and Angharad Jenkins (of Calan fame), two outstanding musicians who are breathing new life into traditional Welsh tunes. Their violin virtuosity and lyricism alongside imaginative flare will leave you speechless.
Last but not least, Monday May 1st gives us a wonderful opportunity to catch up with our legendary choral scholars in an informal bank holiday recital of songs and airs.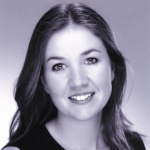 Cornish born Natalie studied at the Birmingham Conservatoire and the Royal College of music, winning early prizes at Great Elm and The first London Handel Festival Singing Competition back in 2002.

Career highlights include Bach's Magnificat at the Barbican and the St John Passion at Three Choirs Festival and she regularly appears as a soloist with The English Concert including at the Bath Festival where she performed the very Handel Dixit Dominus that she will lead in Crickhowell as well as Purcell's Fairy Queen at the Symphony Hall.
She has performed with consort vocal groups that include Tenebrae, I Faggiolini, The Sixteen and The BBC Singers and her operatic roles include The Queen of the Night in the Magic Flute, Venus in Venus and Adonis and Despina in Cosi fan Tutte.
We so lucky to have her with us at this year's Festival!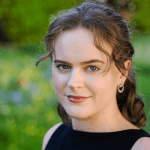 Áine read Music at Merton College Oxford, graduating in 2021 with a first-class degree. In the summer of 2022, she completed a postgraduate MSt in Musicology with Distinction, where her research concerned musical concepts of body. 
Throughout her time at Oxford, Áine held a choral scholarship with Merton College Choir, participating in a busy liturgical and concert programme. She also sang with the Magdalen College Consort of Voices, and regularly performed with student-led ensembles.
As a soloist, Áine had her operatic debut with New Chamber Opera as an undergraduate, singing Haydn's La Vera Costanza in New College, Oxford in 2020.
Áine has performed as a soloist on several occasions with violinist Rachel Podger in the Brecon Baroque Festival. Áine takes vocal lessons with Giles Underwood, and is also grateful for the continued time and support of Jeanette Massochi, with whom she has vocal coaching when at home in Wales. For the 2022-23 academic year, Áine is an Associate Artist with Tenebrae, directed by Nigel Short, and is a recipient of the Genesis Sixteen scheme.
Áine is excited to return to the Festival as a soloist, and is deeply appreciative of the generosity and enthusiasm of Stephen Marshall and the Crickhowell Choral Society in their support of her singing.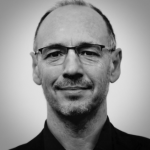 Founder member of the internationally renowned ensemble, Only Men Aloud, Stephen is an alumnus of The Royal Welsh College of Music and Drama where he studied singing as part of his degree in music.  
Whilst there he took part in many performances and workshops including performances at St. David's Hall, a Master Class with Sir Geraint Evans and the inaugural tour of the National Youth Choir of Wales.  
After gaining his degree, Stephen joined the choir of Llandaff Cathedral serving as principle Bass Lay Clerk for 28 years, while performing with many choirs and music groups throughout the UK and Europe. He regularly takes part in recordings and broadcasts.
Stephen now sings with Bristol, Gloucester, Wells and Worcester Cathedral choirs, the BBC National Orchestra of Wales Chorus, the BBC Singers, Caritas Chamber Choir, Fitzhardinge Consort, and is an extra chorus member with WNO though most of his time is taken up with his  duties as a Second Bass with Only Men Aloud.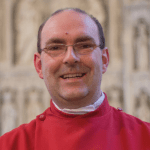 Stephen Power has held various organist posts in cathedrals and greater churches in the UK including Wakefield, Ripon, Grimsby, Southwell and Gloucester.

He is currently the Director of Music at Brecon Cathedral, training three choirs to sing for the four services each week. Under his leadership the choir has toured Malta, and there are tentative plans to visit Holland in 2023
Stephen is also an accomplished counter-tenor and has held singing positions at Ripon, Southwell and Gloucester. He now sings with the Cardiff-based chamber choir 'Caritas', raising money for local and national charities.
James Robinson graduated with distinction from the Guildhall School of Music and Drama in 2018, having done his undergraduate degree in music at Gonville and Caius College, Cambridge.
James was named one of Tenebrae's Associate Artists for 2016/17 and has subsequently worked with many of the country's top ensembles. Recent projects include work with Dunedin Consort, Solomon's Knot, Ex Cathedra, Tenebrae, BBC singers, The OAE, The Sixteen, English Voices, Ensemble Pro Victoria, and Apollo of the Arts. He is a member of Ars Nova Copenhagen, and has also worked with other groups in Europe including Le Concert D'Astree, Christian IV Vocal Ensemble, and Morgens Dahl Kammerkor. His recent solo work has included Britten's St Nicolas, Evangelist in Bach's St John and St Matthew Passions, Handel's Messiah, Monteverdi's Vespers in Llandaff and Winchester Cathedrals, and Mozart's Requiem at Birmingham Symphony Hall.
His operatic roles include both Damon and Acis in Handel's Acis and Galatea, Schoolmaster in Janáček's Cunning Little Vixen, Shepherd and Sailor in Wagner's Tristan and Isolde, and The Madwoman in Britten's Curlew River. He fills his spare time by playing Dungeons and Dragons, attempting to beat his father at tennis, and following the misfortunes of Charlton Athletic.